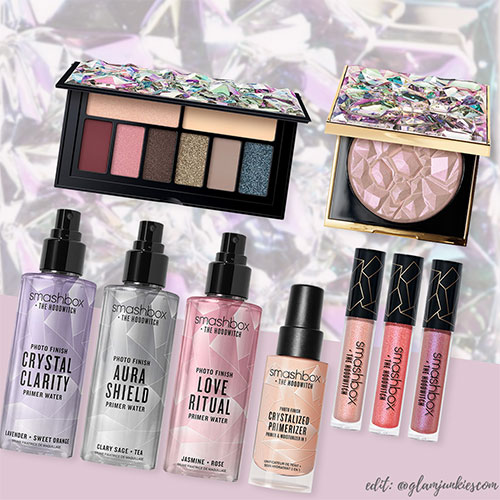 Endlich.
Ein großer Teil der Smashbox Cosmetics Crystalized Collection ist jetzt in Deutschland erhältlich.
Die Crystalized Collection wurde in Zusammenarbeit mit The Hoodwitch entwickelt.
Die Collection umfasst:
Cover Shot: Crystalized Eye Shadow Palette
Crystalized Highlighter Opti Mystic
Photo Finish Crystalized Primerizer
Crystalized Shimmer Drops Moonstoned
Crystalized Photo Finish Primer Water in Love Ritual, Aura Shield, Crystal Clarity
Crystalized Always On Liquid Eye Shadow Mindful AF, Dream Prism, 1-Rhodinite Stand, Bronzite Bruja, Rich Craft, That's Fire
Crystalized Gloss Angeles Lip Gloss in Practical Magic, Free Spirited, Ya Heal Me?
>> Hier bekommst du die Smashbox Cosmetics X The Hoodwitch Crystalized Collection.° <<
Denk dran dir die kostenlosen Douglas Goodies zu sichern 😉 .
Und so sehen sie aus:
(swipe für die Swatches)
Der Crystalized Highlighter Opti Mystic
Die Cover Shot Crystalized Eye Palette
Wie findest du die Smashbox Cosmetics Crystalized Collection?